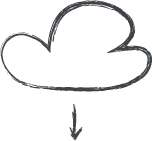 Now what? ...if you're like me, once you've made a decision to take big and bold moves, you want to make sure it happens right? 
As we all know, January is the 30-day trial month of a new year and the new year really starts in February 😉
I believe in giving back, which is why I want to give you 20 minutes of my time to see how you can start making these changes by providing you a 2020 Kickass Strategy Session (valued at $450). 
15  ladies from around the world have already taken advantage of this offer, and I have a few spots available (if you still see this page I have spots available). 
In this 20 minute 2020 Kickass Strategy Session you'll walk away with: 
* Discover what might be blocking you from being fulfilled in your career 
* Clarity on your career path and the step-by-step process to get you there
* How to be more confident and create boundaries in your work and personal life 
* Create a clear plan that describes in detailed steps what you need to do to leverage your time and energy to create the positive change you want now
* The one simple step you can do NOW